Printed Pen Pots
Craft your personal pen haven with our array of printed pen pots, commonly recognized as desk tidies for their precision in order. Beyond their practical role, they seamlessly merge functionality with visual allure, serving as a vibrant testament to your offerings. Indulge in the art of bespoke design through our diverse pen pot printing options. While the standard 280gsm box board whispers sophistication, our repertoire extends to Silk, Gloss, Uncoated, and Recycled materials—a nod to eco-conscious enterprises. Elevate your creation with optional lamination, imparting an extra touch of finesse and durability. Alternatively, opt for foiling in a palette of 10 captivating hues to capture attention effortlessly. Whether in classic black and white, a burst of full color, or the precision of Pantone, our stationery desk organizers are a canvas tailored to harmonize with your existing brand aesthetic. Witness your custom pen pots come to life through the intricate dance of die-cut precision and final-size creases. Delivered flat with a tactful tape application on the glue flap, assembly becomes a seamless ritual. Unleash your design aspirations with our complimentary downloadable pen pot templates or entrust the creation to our in-house design virtuosos. The stage is set for your personalized pen pot symphony—let the creative notes resonate.
BLEED AREA: The bleed area extends 3mm outside of the final trim marks. The bleed is trimmed off at the print finishing stage. TRIM AREA: This is the finished document size. Any content outside of this area will be trimmed off. These guides have been set to a Magenta Spot Colour within the template and renamed as trim or cutter guide. SAFE AREA: Please ensure any text or important information is 7mm inside your final trimmed size CREASE / FOLD GUIDE: If you have these guides on your template, they have been set to a Magenta Spot Colour within the template and renamed as crease or fold guide and indicate the crease or fold position.
Pen box is supplied as a flat

Store over 30 standard ballpoint pens

Available in 100% Recycled Paper
1. Choose Your Artwork Options
Got My Artwork
Upload and proof your files later.
Create My Artwork - £5.00
Get Help from our professional designer.
2. Flat Size
185mm x 255 mm
185mm x 255 mm
Gift Card Or Discount code
Mark Symington
Went to Signs Express with particular design brief...
Kenny Moar
I had a specific deadline to be met and whilst i w...
Chris
Good service and great quality printing delivered ...
Lindsey Davies
Excellent, fast professional service providing my ...
Christine Seager
We've used Uthara Print since last year, and their...
Nelson S
The service lived up to its advertisement, was del...
Product Summary
Incl. VAT
Add to Cart
In Stock
You might also like
Starting From £31.20
Personalise each calendar month with your favorite photos, memories and important dates and stay organised in style
business calendars are a great tried and tested marketing tool.
Calendars Shop Now
Starting From £53.75
High quality Desk Calendars
desk calendars have 13 pages and can be printed with your original design! At utharaprint
Calendars Shop Now
Starting From £40.30
A CD Case calendar to brighten your workspace in 2023.
Each month is decorated with my original, colourful illustrations
Calendars Shop Now
Need More Information 24/7 Online Support
128 City Road, London,
United Kingdom,
EC1V 2NX
Company Registration number 14332632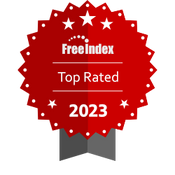 ©Uthara Print 2017-2023 all right reserved. This site is designed and developed by I-Guru.