A5 Notebook
A5 notepads are the perfect promotional item to give out to your customers who can use them during meetings, conferences and trade shows.
Well-designed A5 notepad doesn't feel intrusive when used in a public setting or even during talks and meetings with clients, as compared to any other form of branding and promotional material. A5 notepads can be seen as an intriguing peek into what your business can offer without the pushiness of true promotional items that demand the viewers' attention. These notepads can be used anywhere from trade shows and events to conferences, the ability to advertise beyond your booth or area in a non-pushy way can be a bonus.
An A5 notebook is a type of notebook that has the standard A5 size paper, which is 148mm x 210mm. A5 size is widely used for journals, personal diaries and also note-taking during travel. They can also be customised with different cover designs, and colours and also can be used for different purposes such as for work, school or personal use. They are also an eco-friendly alternative to digital devices as they can be reused and recycled.
DO YOU NEED HELP IN DESIGN AND ARTWORK?
At Uthara Print we have a dedicated team of professionals who will help you to design your product. They will work with you right from conception of the idea and until the idea is executed. Uthara Print is a place where we will guide you through the whole printing process so you don't have to go anywhere else for your printing needs.
DELIVERY?
Our standard delivery takes 4 to 5 working days.
- Edge cover safety margin (5 mm)
- Spine edge safety margin (A4: 13 mm | A5: 13,5 mm)
- Groove fold (A4: 8 mm | A5: 8,5 mm)
- Spine safety margin (2 mm)
- Edge weft all-round (15 mm)
Great uses in meetings conferences and trade shows

Widely use in personal journals, dairy and self taking notes

These attract more attention than any other promotional item
1. Choose Your Artwork Options
Got My Artwork
Upload and proof your files later.
Create My Artwork - £5.00
Get Help from our professional designer.
2. Click Select Size
A5 (148x210 mm)
A5 (148x210 mm)
Gift Card Or Discount code
Mark Symington
Went to Signs Express with particular design brief...
Kenny Moar
I had a specific deadline to be met and whilst i w...
Chris
Good service and great quality printing delivered ...
Lindsey Davies
Excellent, fast professional service providing my ...
Christine Seager
We've used Uthara Print since last year, and their...
Nelson S
The service lived up to its advertisement, was del...
Product Summary
Incl. VAT
Add to Cart
In Stock
You might also like
Starting From £602.50
Delivered within 5 - 8 working days.
A4 pad excellent for school and literature uses.
60 gsm wide ruled paper.

Notebooks Shop Now
Need More Information 24/7 Online Support
128 City Road, London,
United Kingdom,
EC1V 2NX
Company Registration number 14332632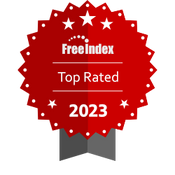 ©Uthara Print 2017-2023 all right reserved. This site is designed and developed by I-Guru.