Bookmarks
Rediscover the joy of reading with our gorgeous Bookmarks. Available in four sizes, these bookmarks offer the perfect blend of practicality and customization. Made from premium 350gsm silk or eco-friendly recycled uncoated paper, you have the freedom to choose the texture that resonates with you. Single or double-sided printing to express your individuality. Complete your bookmark with a choice of gloss or matte finish, adding an extra layer of sophistication. Elevate your literary journey with Bookmarks that perfectly complement your reading style and taste.

• Four Size Options Available
• 350gsm Silk and Recycled Uncoated Paper Choices
• Single and Double-Sided Printing Options
• Gloss and Matte Finish Available

Not Available
1. Choose Your Artwork Options
Got My Artwork
Upload and proof your files later.
Create My Artwork - £5.00
Get Help from our professional designer.
2. Size
55 x 150 mm
55 x 170 mm
55 x 210 mm
70 x 210 mm
55 x 150 mm
55 x 170 mm
55 x 210 mm
70 x 210 mm
Gift Card Or Discount code
Mark Symington
Went to Signs Express with particular design brief...
Kenny Moar
I had a specific deadline to be met and whilst i w...
Chris
Good service and great quality printing delivered ...
Lindsey Davies
Excellent, fast professional service providing my ...
Christine Seager
We've used Uthara Print since last year, and their...
Nelson S
The service lived up to its advertisement, was del...
Product Summary
Incl. VAT
Add to Cart
In Stock
You might also like
Need More Information 24/7 Online Support
128 City Road, London,
United Kingdom,
EC1V 2NX
Company Registration number 14332632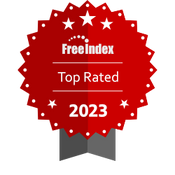 ©Uthara Print 2017-2023 all right reserved. This site is designed and developed by I-Guru.