A4 NCR Sets
Our A4 NCR sets are the perfect office accessory for keeping your documents organized, neat and professional looking. Made from high-quality paper that resists smudging and tearing, as well as smearing and stains, our A4 NCR sets ensure you have a copy of each document so you don't have to worry about losing it. You can also create multiple parts of your document in the same file depending on how many people need access to it.
A4 NCR (No Carbon Required) sets are similar to A5 NCR books, but they are larger in size, with each sheet measuring 210mm x 297mm (8.27 inches x 11.69 inches). They are often used for more formal or important documents such as contracts, legal forms and invoices.
DO YOU NEED HELP IN DESIGN AND ARTWORK?
At Uthara Print we have a dedicated team of professionals who will help you to design your product. They will work with you right from conception of the idea and until the idea is executed. Uthara Print is a place where we will guide you through the whole printing process so you don't have to go anywhere else for your printing needs.
DELIVERY?
Our standard delivery takes 5 to 6 working days.
Bleed
If your artwork continues to the edge of the sheet bleed is required.
Printing presses do not print right to the edge of the sheet so to achieve full bleed we print on oversized sheets and then cut back down to the original size.
For tear off note pads that requires the design to continue of the sheet an extra 3mm bleed is required. For example if you are printing an A4 note pad with bleed, the artwork needs to be set to 216 x 303mm. The job is then cut back to the final size of 297 x 210mm.
Safe Zone
We recommend using a safe zone if you are printing important graphics of text near the edge of the sheet. We work to cutting tolerances of +/- 2mm.
For standard note pads we recommend working within a safe zone of 3mm inside of the original size.
For example on an A4 note pad the safe zone measurements would be 291 x 204mm
File format
We only accept artwork as a press ready PDF and this is the only file format you can upload with us.

Fonts
If you have created your artwork in a software program such as Adobe Illustrator or Indesign, we recommend converting all text to outlines. This will make the file non-dependent on fonts and
prevent any font issues.
When working with PDF files please embed all fonts in the document when asked to do so.
This is particularly important when working with custom fonts.
Smudge and tear proof high quality paper that resist

Optional numbering available

Choice of paper colours
1. Choose Your Artwork Options
Got My Artwork
Upload and proof your files later.
Create My Artwork - £5.00
Get Help from our professional designer.
2. Click Select Size
A4 (297x210 mm)
A4 (297x210 mm)
Gift Card Or Discount code
Mark Symington
Went to Signs Express with particular design brief...
Kenny Moar
I had a specific deadline to be met and whilst i w...
Chris
Good service and great quality printing delivered ...
Lindsey Davies
Excellent, fast professional service providing my ...
Christine Seager
We've used Uthara Print since last year, and their...
Nelson S
The service lived up to its advertisement, was del...
Product Summary
Incl. VAT
Add to Cart
In Stock
You might also like
Starting From £41.60
Fast & Reliable Delivery
Value For Money Choose from A4, A5, DL or A6 sizes
NCR Sets Shop Now
Need More Information 24/7 Online Support
128 City Road, London,
United Kingdom,
EC1V 2NX
Company Registration number 14332632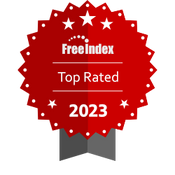 ©Uthara Print 2017-2023 all right reserved. This site is designed and developed by I-Guru.