C4 Plain Envelopes
C4 plain envelopes are perfect as presentation folders & for documents that are to be sent directly in mail marketing and are a great way for a business to personalise its campaign and maintain a professional status using the consistency of business stationery.

Plain C4 envelopes can help you build a bit more credibility when sending paper records to a customer, such as contracts, bills, and legal documents. A customised envelope provides credibility. If the individual receiving the letter or document in an envelope sees the company's branding and other characteristics, they are more likely to respond positively.

Our C4-plain envelopes in high-quality 120gsm paper and the following dimensions (229mm x 324mm). C4 plain envelopes are either gummed or have self-adhesive strips. Also, these C4 envelopes are with a left window, right window C4 plain envelopes or without windows.

C4 plain envelopes are perfect as presentation folders & for documents that are to be sent directly in mail marketing and are a great way for a business to personalise its campaign and maintain a professional status using the consistency of business stationery.

Plain C4 envelopes can help you build a bit more credibility when sending paper records to a customer, such as contracts, bills, and legal documents. A customised envelope provides credibility. If the individual receiving the letter or document in an envelope sees the company's branding and other characteristics, they are more likely to respond positively.

Our C4-plain envelopes in high-quality 120gsm paper and the following dimensions (229mm x 324mm). C4 plain envelopes are either gummed or have self-adhesive strips. Also, these C4 envelopes are with a left window, right window C4 plain envelopes or without windows.

DELIVERY?
Our standard delivery takes 13 to 14 working days
No Artwork Guidelines for Plain Envelopes.
Not Available
C4 plain envelopes are perfect as presentation folders & for documents

Comes with left window, right window or without windows

The customized envelope provides credibility
1. Choose Your Artwork Options
Got My Artwork
Upload and proof your files later.
Create My Artwork - £5.00
Get Help from our professional designer.
2. Click Select Size
229 x 324 mm
229 x 324 mm
Gift Card Or Discount code
Mark Symington
Went to Signs Express with particular design brief...
Kenny Moar
I had a specific deadline to be met and whilst i w...
Chris
Good service and great quality printing delivered ...
Lindsey Davies
Excellent, fast professional service providing my ...
Christine Seager
We've used Uthara Print since last year, and their...
Nelson S
The service lived up to its advertisement, was del...
Product Summary
Incl. VAT
Add to Cart
In Stock
You might also like
Starting From £96.20
Flexible design turnaround
elegant representation on your documents and you organization
Envelopes Shop Now
Starting From £39.20
Envelopes for your direct-mail, sales letters and greeting cards
Free delivery, no hidden costs
Envelopes Shop Now
Starting From £175.50
90gsm uncoated paper and comes with a self adhesive strip with standard delivery takes 5 to 6 working days.
Envelopes Shop Now
Need More Information 24/7 Online Support
128 City Road, London,
United Kingdom,
EC1V 2NX
Company Registration number 14332632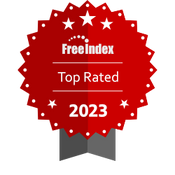 ©Uthara Print 2017-2023 all right reserved. This site is designed and developed by I-Guru.