Waterproof Business Cards
Waterproof business cards are specialized and durable cards designed to withstand exposure to water and other environmental elements, ensuring that essential contact information and branding details remain intact even in challenging conditions. These cards are typically crafted from materials that are resistant to water damage, making them suitable for various situations where traditional paper business cards might be compromised. Key features of waterproof business cards may include: Material Composition: These cards are often made from synthetic materials such as plastic or synthetic paper, which are inherently resistant to water and moisture. Durability: Waterproof business cards are more robust and less prone to tearing or warping compared to standard paper cards. This durability ensures that the cards maintain their professional appearance even after exposure to water. Print Quality: Despite their resistance to water, these cards can still feature high-quality printing, allowing for vibrant colors, sharp text, and detailed logos. The printing process is adapted to the waterproof materials to ensure longevity.
- Size: 85mm x 55mm + 3mm BLEED
- Colour mode: CMYK not RGB
- Convert all fonts to outlines
- 300dpi Resolution
- Supply Deboss file as 100% K (Vector File)
- Upload 3 Files: Back / Front s

Waterproof & tear-resistant material

Keep your information safe during messy situations

Available gloss and matt finish with a smooth texture
1. Choose Your Artwork Options
Got My Artwork
Upload and proof your files later.
Create My Artwork - £5.00
Get Help from our professional designer.
2. Click Select Size
85 x 55 mm
85 x 55 mm
Gift Card Or Discount code
Mark Symington
Went to Signs Express with particular design brief...
Kenny Moar
I had a specific deadline to be met and whilst i w...
Chris
Good service and great quality printing delivered ...
Lindsey Davies
Excellent, fast professional service providing my ...
Christine Seager
We've used Uthara Print since last year, and their...
Nelson S
The service lived up to its advertisement, was del...
Product Summary
Incl. VAT
Add to Cart
In Stock
You might also like
Starting From £13.65
Premium business card is available matt, gloss or soft-touch finish a standard corner
Business Card Shop Now
Starting From £37.50
Selection of finishes available traditional UV varnish no ganging together, so no waiting
Business Card Shop Now
Starting From £53.90
High quality folded business cards more significant impression natural texture
Business Card Shop Now
Need More Information 24/7 Online Support
128 City Road, London,
United Kingdom,
EC1V 2NX
Company Registration number 14332632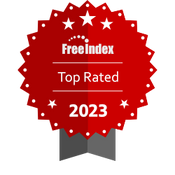 ©Uthara Print 2017-2023 all right reserved. This site is designed and developed by I-Guru.