A5 Flyers
The purpose of this design is to enable easy tearing or detachment of a portion of the flyer, often used for response cards, coupons, or other interactive elements. Perforated A5 flyers are commonly utilized in marketing campaigns, providing a visually appealing and practical means of conveying information. The perforated feature encourages recipient engagement by offering a convenient way to respond to calls to action, such as redeeming offers, submitting feedback, or participating in promotions.
Not Available
1. Choose Your Artwork Options
Got My Artwork
Upload and proof your files later.
Create My Artwork - £0
Get Help from our professional designer.
2. Size
148 x 210 mm
148 x 210 mm
Gift Card Or Discount code
Mark Symington
Went to Signs Express with particular design brief...
Kenny Moar
I had a specific deadline to be met and whilst i w...
Chris
Good service and great quality printing delivered ...
Lindsey Davies
Excellent, fast professional service providing my ...
Christine Seager
We've used Uthara Print since last year, and their...
Nelson S
The service lived up to its advertisement, was del...
Product Summary
Incl. VAT
Add to Cart
In Stock
You might also like
Starting From £38.40
Perforated A4 flyers combine the versatility of the standard A4 paper size (210mm x 297mm) with a practical perforation feature.
Perforated Flyers Shop Now
Starting From £31.20
Perforated A6 flyers are compact promotional materials designed in the A6 paper size . The term "perforated" indicates the presence of a line of small, closely spaced holes along a specific section of the flyer.
Perforated Flyers Shop Now
Starting From £33.60
Perforated DL flyers are promotional materials designed in the DL size, which is a standard size for flyers (99mm x 210mm).
Perforated Flyers Shop Now
Need More Information 24/7 Online Support
128 City Road, London,
United Kingdom,
EC1V 2NX
Company Registration number 14332632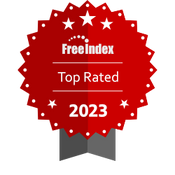 ©Uthara Print 2017-2023 all right reserved. This site is designed and developed by I-Guru.