A5 Brochure Holders
A5 brochure holders can be very beneficial to your business as it is a beautiful piece that can be added to your office. A5 brochure holders are low in costs when compared to other marketing and promotional techniques. As the name suggest these A5 brochure holders can include all kinds of itinerary of A5 size like brochures, leaflets and flyers. You can share them with potential customers, loyal clients, business contacts, and other individuals. You save time and money when you have a succinct summary of your products and services readily available in your brochure holders.
Most companies and organisations include their objectives and goals in their brochure thus, it is important that these brochures should be displayed in way so as to look visible. This information helps clients see the caring and devoted side of your company. When clients can read about how you care, they trust your company more.
At Uthara Print we print our A5 brochure holder in following dimensions: 162mm x 156mm x 198mm with front to back: 83mm and brochure capacity: 31mm depth. These brochures are produced in high quality materials and through top notch techniques. Resistant to breakage moulded from tough plastic compound with the look of acrylic. Displays A5 brochures on tables, reception desks and sales counters, equally popular in sports centres and doctors surgeries or anywhere A5 leaflet holders are required.
DO YOU NEED HELP IN DESIGN AND ARTWORK?
At Uthara Print we have a dedicated team of professionals who will help you to design your product. They will work with you right from conception of the idea and until the idea is executed. Uthara Print is a place where we will guide you through the whole printing process so you don't have to go anywhere else for your printing needs.
DELIVERY?
Our standard delivery takes 4 to 5 working
- Your artwork uses correct size and is not stretch or squeezed.
- Avoid up's or spreads.
- Use correct internal and external bleed.
- Use CMYK or PMS Colours while preparation.
- Folded jobs artwork must be provided in flat sizes.
- All fonts must be outline to curve or embedded.
- All links must be embedded.
- Ink coverage does not exceed 300%
- All lines in your artwork are at least 0.3pt and all text should be at least 8pt using a non-narrow, non-ultra light or non-thin style font.
- All borders in your artwork are at least 5mm wide.
- All images in your artwork are 300dpi when placed at 100%.
- Your artwork is the correct size and contains trim marks

Safe Area: All important parts of the design must be at-least 2mm inside from the final cutting line. To avoid important content trimming.
Trim / Cutting Line: Indicating final cutting / size of the product.
Bleed: Generally 3mm bleed is required for all products artwork. Bleed extend through the cutting line to ensure no un-printed or white area shows in final products, Specially once dealing with backgrounds.
Not Available
1. Choose Your Artwork Options
Got My Artwork
Upload and proof your files later.
Create My Artwork - £0
Get Help from our professional designer.
2. Click Select Size
198 x 156 mm
198 x 156 mm
Gift Card Or Discount code
Mark Symington
Went to Signs Express with particular design brief...
Kenny Moar
I had a specific deadline to be met and whilst i w...
Chris
Good service and great quality printing delivered ...
Lindsey Davies
Excellent, fast professional service providing my ...
Christine Seager
We've used Uthara Print since last year, and their...
Nelson S
The service lived up to its advertisement, was del...
Product Summary
Incl. VAT
Add to Cart
In Stock
You might also like
Starting From £24.30
Tough high-quality plastic material holder
Use on trade counters, reception desks, exhibition stands etc
Produced in high-quality materials and through top-notch techniques
Brochure Holders Shop Now
Need More Information 24/7 Online Support
128 City Road, London,
United Kingdom,
EC1V 2NX
Company Registration number 14332632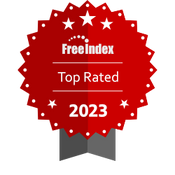 ©Uthara Print 2017-2023 all right reserved. This site is designed and developed by I-Guru.