Custom Size Banners
Custom size banner is a banner that is made to a specific size, as requested by the customer. As the name suggests, custom size banners can be made to any size and shape, allowing for a wide range of design possibilities. They are made from durable materials like vinyl or mesh that can withstand wind, rain and other outdoor elements. These are often printed with high-quality, fade-resistant inks, ensuring that the graphics and text will be clear and vibrant for a long time.

Benefits -
● Durable and weather resistant
● High-quality printing
● Flexible usage
● Easy to install
● Lightweight and portable
● Cost-effective

Features -
● Size - Different sizes to choose from
● Material - Variety of materials
● Finishing - Trimmed (without rings), Rings in the corner (without hems), Rings every 30 cm (without hems)

DO YOU NEED HELP IN DESIGN AND ARTWORK?
At Uthara Print we have a dedicated team of professionals who will help you to design your product. They will work with you right from conception of the idea and until the idea is executed. Uthara Print is a place where we will guide you through the whole printing process so you don't have to go anywhere else for your printing needs.

DELIVERY?
Our standard delivery takes 6 to 7 working days.
- Add 5 mm bleed.
- Keep 50 mm safety margin.
- Resolution of at least 150 dpi.
- Use CMYK as the colour mode.
- Save your files in uneditable, print-ready file formats.
- Convert fonts to outlines or embed all the fonts.
- Fonts should be at least 12 pt.
- Check your artwork on overprint.
It is a banner that is made to a specific size, requested by the customer

They are made from durable materials like vinyl or mesh

These are made with high quality graphics ensuring better graphics and text
1. Choose Your Artwork Options
Got My Artwork
Upload and proof your files later.
Create My Artwork - £35.00
Get Help from our professional designer.
2. Click to Select Size
100 x 50 cm
100 x 60 cm
100 x 70 cm
150 x 100 cm
200 x 100 cm
300 x 100 cm
100 x 50 cm
100 x 60 cm
100 x 70 cm
150 x 100 cm
Gift Card Or Discount code
Mark Symington
Went to Signs Express with particular design brief...
Kenny Moar
I had a specific deadline to be met and whilst i w...
Chris
Good service and great quality printing delivered ...
Lindsey Davies
Excellent, fast professional service providing my ...
Christine Seager
We've used Uthara Print since last year, and their...
Nelson S
The service lived up to its advertisement, was del...
Product Summary
Incl. VAT
Add to Cart
In Stock
You might also like
Starting From £33.60
Perfect for standard fence sizes
Available in windproof material
Outdoor Banners Shop Now
Need More Information 24/7 Online Support
128 City Road, London,
United Kingdom,
EC1V 2NX
Company Registration number 14332632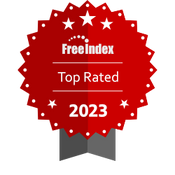 ©Uthara Print 2017-2023 all right reserved. This site is designed and developed by I-Guru.