Double sided Roll-up Banners
A Double-sided roll-up banner is a type of retractable banner that has the ability to display different designs or messages on each side. This allows for maximum visibility and impact, as the banner can be seen from different angles and directions. Featuring a sleek and modern design, these banners are lightweight and easily set up in seconds to help you promote your brand. With a double-sided roll-up banner, you have the flexibility to change the message as per the audience on each side.

Features:
● 850x2000 mm size is available
● Double sided full-colour options available
● 200mu polyester film material used
● Order minimum 1 and maximum 10

Benefits:
● Adjustable height for perfect positioning.
● The lightweight base unit and compact design make it easy to transport the banner to events and trade shows. Durable construction of aluminium alloy and premium fabrics for longer life of banner display.

DO YOU NEED HELP IN DESIGN AND ARTWORK?
At Uthara Print we have a dedicated team of professionals who will help you to design your product. They will work with you right from conception of the idea and until the idea is executed. Uthara Print is a place where we will guide you through the whole printing process so you don't have to go anywhere else for your printing needs.

DELIVERY?
Our standard delivery takes 6 to 7 working days.
Not Available
You have the flexibility to change the message as per the audience on each side

With one design you can get more visibility and impact

Featuring a sleek and modern design, lightweight and easily set up
1. Choose Your Artwork Options
Got My Artwork
Upload and proof your files later.
Create My Artwork - £10.00
Get Help from our professional designer.
2. Click to Select Size
850x2000mm
850x2000mm
Gift Card Or Discount code
Mark Symington
Went to Signs Express with particular design brief...
Kenny Moar
I had a specific deadline to be met and whilst i w...
Chris
Good service and great quality printing delivered ...
Lindsey Davies
Excellent, fast professional service providing my ...
Christine Seager
We've used Uthara Print since last year, and their...
Nelson S
The service lived up to its advertisement, was del...
Product Summary
Incl. VAT
Add to Cart
In Stock
You might also like
Starting From £34.99
Strong aluminium base
High-quality printing
Fast delivery available
Roll-up Banners Shop Now
Starting From £97.20
850, 1000 or 1200 mm wide
Steel feet with high stability
Roll-up Banners Shop Now
Starting From £52.80
Premium base with chrome sides
High definition photo print
Roll-up Banners Shop Now
Need More Information 24/7 Online Support
128 City Road, London,
United Kingdom,
EC1V 2NX
Company Registration number 14332632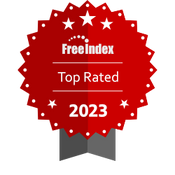 ©Uthara Print 2017-2023 all right reserved. This site is designed and developed by I-Guru.