With premium roll-up banners, you can create marketing and promotion that is strong and effective. These portable displays are ideal for any event or marketing campaign because they are simple to set up, take down, and carry. We offer an extensive selection of sizes and colours to ensure that we have the perfect banner for your needs.
Only For
Roll-up Banners
£10.00
Price- £10.00 | Flexible Design Turnaround | Print Ready Files and Full Copyright
Add To Cart
You might also like
Need More Information 24/7 Online Support
128 City Road, London,
United Kingdom,
EC1V 2NX
Company Registration number 14332632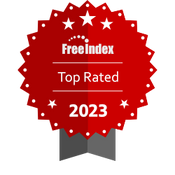 ©Uthara Print 2017-2023 all right reserved. This site is designed and developed by I-Guru.