Increase your brand recognition with custom postcards! Perfect for promoting your business or event, our postcards are a great way to get your message out there. With our high-quality printing and variety of sizes and shapes, you can create a postcard that's perfect for you.
Only For
Postcards
£15.00
Price- £15.00 | 2 PP (sides) | Flexible Design Turnaround | Print Ready Files and Full Copyright | High End Creative Designer | Dedicated Account Manager | Delivery Within 12 hrs | Money Back Guarantee
Add To Cart
You might also like
Need More Information 24/7 Online Support
128 City Road, London,
United Kingdom,
EC1V 2NX
Company Registration number 14332632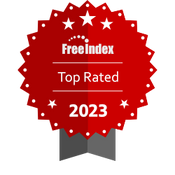 ©Uthara Print 2017-2023 all right reserved. This site is designed and developed by I-Guru.