Take your notes to the next level with customised notepads that are designed for creativity and productivity. Designing them with your branding! Our team of designers and artists have years of experience and expertise in creating beautiful designs that will help your business grow.
Only For
Notepads
£5.00
Price- £5.00 | Flexible Design Turnaround | Print Ready Files and Full Copyright | High End Creative Designer | Dedicated Account Manager | Delivery Within 12 business hrs | Money Back Guarantee
Add To Cart
You might also like
Need More Information 24/7 Online Support
128 City Road, London,
United Kingdom,
EC1V 2NX
Company Registration number 14332632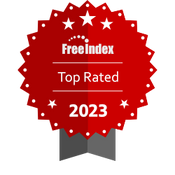 ©Uthara Print 2017-2023 all right reserved. This site is designed and developed by I-Guru.