Our Business logo package is the ultimate way to get your company logo in the hands of potential clients. Each package includes a customised business logo kit, business card and brochure design – everything you need to start putting your business on the map! Standing for your business and setting the tone for your brand has never been easier.
Business
Logo Package
£75.00
5 Logo Concepts | Up to 10 Revisions | Free Stationery Design (Business Card, Letterhead, Envelope) | FREE Icon Design | FREE Grayscale Format | FREE Colour Options | FREE File Formats (PSD, PDF, AI, JPEG, PNG) | FREE Social Media Banner | 3 Creative Designers | Dedicated Account Manager | 32 hrs Turnaround Time | Money Back Guarantee
Add To Cart
You might also like
Need More Information 24/7 Online Support
128 City Road, London,
United Kingdom,
EC1V 2NX
Company Registration number 14332632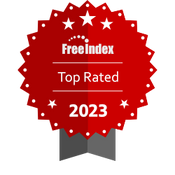 ©Uthara Print 2017-2023 all right reserved. This site is designed and developed by I-Guru.